Our Story & Values
Raising The Standards of Homecare In Ireland
Connected Health is committed to raising the standards of care in Ireland by simply connecting the right people.
We are dedicated to providing effective, safe and compassionate homecare that is delivered, with the optional support of the latest digital technology, for your loved ones.
This means we invest heavily in our teams' skills and expertise alongside the development and use of digital technology to support the nurturing of healthier, happier and more stimulating day to day living for those we care for.
Connected Health's carers undergo continuous professional development in our very own Connected Academy to ensure the delivery of the highest quality care.
We always place those receiving care at the very centre of everything we do. By effectively connecting all of those involved in our fully patient-centred care process, we ensure the delivery of better and more responsive support in a way that measurably improves the lives of those in our care.
Our Story
In 2013, a team of highly experienced professionals, with a relevant mix of knowledge and expertise, came together to create Connected Health Group Limited.
With a growing aging population in Ireland, through a combination of improvements in health, diet and preventative care; it was recognised that there would be a need for dramatically increased levels of homecare. Our aim was to ensure the highest standards of domiciliary care, so that people could remain in the comfort of their own homes, rather than in a nursing home or a hospital setting.
This approach serves to not only dramatically improve the quality of life for those in care but also to minimise pressure on our already beleaguered health services.
That's why Connected Health is the fastest growing homecare company on the island of Ireland.
Our Approach
Our 3Ts approach of Talent, Training and Technology form the backbone of our drive to truly client-centred homecare excellence. This unique and innovative approach, along with the forward-thinking management of our senior team ensures effective connections so that, together, we deliver better more responsive support, measurably improving the lives of our clients.
Raising the standards of care by simply connecting the right people.
Local people, working locally, enhancing our clients wellbeing.
Our care is personalised upholding dignity whilst respecting privacy.
Our Values
Those receiving care must always be at the very centre of all that we do. It is our responsibility and our duty to effectively connect all of those involved so that, together, we deliver better and more responsive support in a way that measurably improves the lives of those in our care.
Connected Academy
Connected Academy is an accredited training centre which delivers online training programmes in progressive homecare, care home, nursing, elderly health and well-being, as well as specialist areas such as dementia care.
The Connected Academy is pioneering courses and skills development within the care workforce across Ireland, creating real pathways that will provide stability, sustainability and resilience to the entire care sector.
The Academy is committed to constantly championing excellence in training with the help of extensive consultation with social care and healthcare professionals, and health and social care agencies.
Working in partnership with Forus, we can offer fast-track QQI Level 5 on the two mandatory modules, allowing new recruits to start work within five weeks. Forus can also provide full training on QQI Level 5 and Level 6. Connected Health provides payment options allowing our Healthcare Assistants to gain valuable qualifications.
Connected Health 2.0
Connected Health is also leading the way in digital-enabled premium private homecare as it spearheads the drive to homecare 2.0. for people across Ireland who are interested in services such as lifestyle support, complementary healthcare or companionship.
Our 'Care Configuration' team can work with you to design a package of homecare support which can range from personal care (support getting dressed, showering, etc.) to lifestyle services (such as shopping, appointment attendance, cleaning and social interactions) to more remote solutions — co-ordinated by our team of Dublin-based Virtual Care Assistants — ranging from camera installations, medication reminders, check in calls, and more.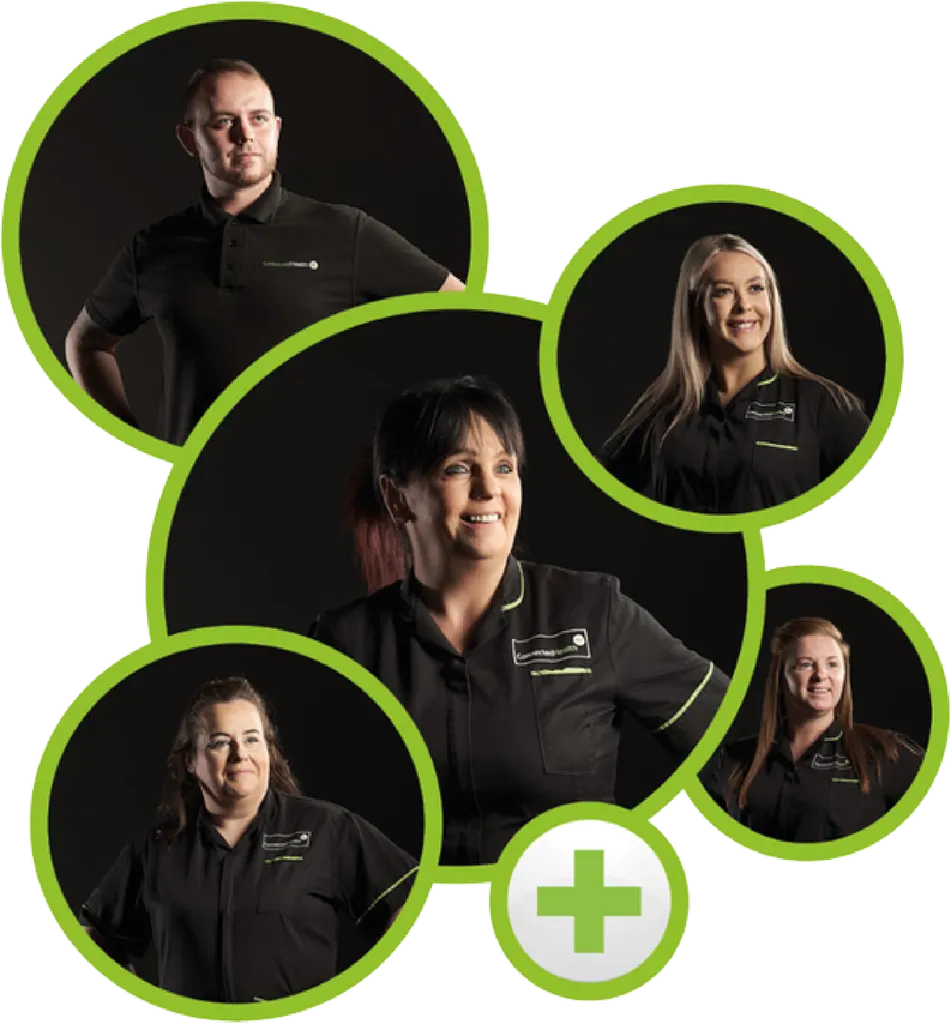 Technology-Enabled Care & The Living Lab
Connected Health's has its very own test centre for the latest and greatest technology to help deliver digital-enabled care. The Living Lab delivers a design, testing and accreditation 'safe space' and process for emerging homecare-focused products and services.
The Living Lab fully evaluates new technology products and services via a Homecare Usability and Assessment Process; a Homecare Suitability Score, with technologies successfully trialled in the field receiving a Connected Health Accreditation.
With cutting edge innovations, which empower people to live more independently at home, Connected Health's Living Lab is increasing both the quality and efficiency of homecare in Ireland for today and for the future.
Sign-up to our Connected Health Homecare newsletter for the latest updates on homecare services and digitally-enabled care in Ireland.